I have searched high and low for a planner that is EXACTLY what I wanted and needed.  Most had a monthly pages, but no weekly schedule; or vice versa.  Others had monthly and weekly, but no place for me to sift through books and ideas for unit plans.
That's when I realized I needed to create my own!
I love, love, love the planning pages on Donna Young's website, especially since I can choose exactly the ones I want!  These pages became the basis of my planner.
The cover and binding are nothing fancy.  They are chipboard from the backs of my scrapbooking packs of paper, which I have cut down to 8.75" x 11.25".  The binding is a 1.5" traditional comb binding.  You can get this binding at office supply stores; however, our local board of education offers a "teacher center" where I can purchase binding for a whopping quarter, and they allow you to bind it for free.  Beyond the cost of paper and printing, my planner cost me just a quarter!
As a visual learner who is very goal oriented, I MUST be able to see the overall picture for our school year – from learning goals to field trips.  At the front of my planner, I include a yearly calendar, followed by a double page spread of monthly calendar pages.  I print all of the pages front/back, so the back of the yearly calendar is the first monthly calendar page.  The last monthly calendar page contains a blank journal page, in case I need to make notes that extend beyond the current calendar year.
Next is the weekly outline pages.  Since I plan 1-2 weeks at a time, adjusting our schedule as my son's interests change, I need weekly outline pages to help me remember topics that he's expressed interest in, my own ideas of fun activities to include, and to keep up with what what we're doing or he needs to complete.  I adjusted the .doc template for the weekly log sheet so that it included the days of the week at the top of the page and major subjects we study along the side.  I also combined specific columns, to suit the needs of our schedule (ie Fridays are exploration, field trip, and nature study days… you can read more about our schedule here.)  This same weekly outline is printed front/back for 30-40 pages.  (If you have more than one child, check out the weekly outline page shown at the bottom of the page.)
The next section of my planner consists of unit planning pages – for language, history, geography/cultural studies, science, math, and practical life.  Printed at the front of each section is a checklist of state objectives, outline for album/lesson presentations, or goals that I'd like to see my son achieve by the end of the year.  After the checklists/goal pages are my unit planner pages.  I use the 3 rows and 5 columns planner pages (top right), which complement my need to plan activities for 2-3 weeks at a time.  At the bottom of this page is lined paper, which lets me write down potential activities before I determine a good sequential order for presenting them.  On the back of each page is the blank journal paper.  I love the journal pages on the back, as it is the best place for me to write down library books that I may need or to list topics that I want to research more.
After the unit planner pages are the attendance and grades section.  I use the 2 page dated attendance form to keep up with the number of days that we've had school.  I also like that the boxes are large enough to write in that we took a field trip or that Aikman was sick (or for those who have to record number of hours, it's large enough to write that there as well).
My gradebook is next.  I am super picky about my gradebook.  As a former teacher, I love the look of a traditional gradebook, with the names down the side and the assignment written across the top.  However, having one child, it's quite pointless to have a this type of gradebook.  So, I created my own!  Each page is grades for 8 weeks.  The smaller boxes are for me to document that he completed an assignment on a particular day.  For instance, I really don't care what letters he concentrated on for handwriting, as long as he worked on handwriting.  I did make the box large enough that if I did want a grade for an assignment, it was possible to write it inside.  Also notice above the math and language sections that I have a tall skinny column called assignments.  This is for me to write what specifically he completed that day.  This column is more for me to keep up with what specifically he completed on a particular day (did he do a math game or a particular lesson), which will help me identify what he's mastered and/or ready for next.  At the very bottom, you'll see his/geo, science, and a blank box followed by a long box and a small box.  This is for me to document projects that he completes.  As I stated in the curriculum post, we are beginning to work on public speaking, so he will be creating simple projects and then explaining them to our family.
Finally, a library book list is found at the end of my planner.  Yes, I take this planner with me everywhere, so as I am checking out my library books, I write the titles on this form.  Since we frequent a few libraries, I use the # column to list which library the books came from.
Now, I do have one other section, but it is for blogging – and not yet quite to my liking,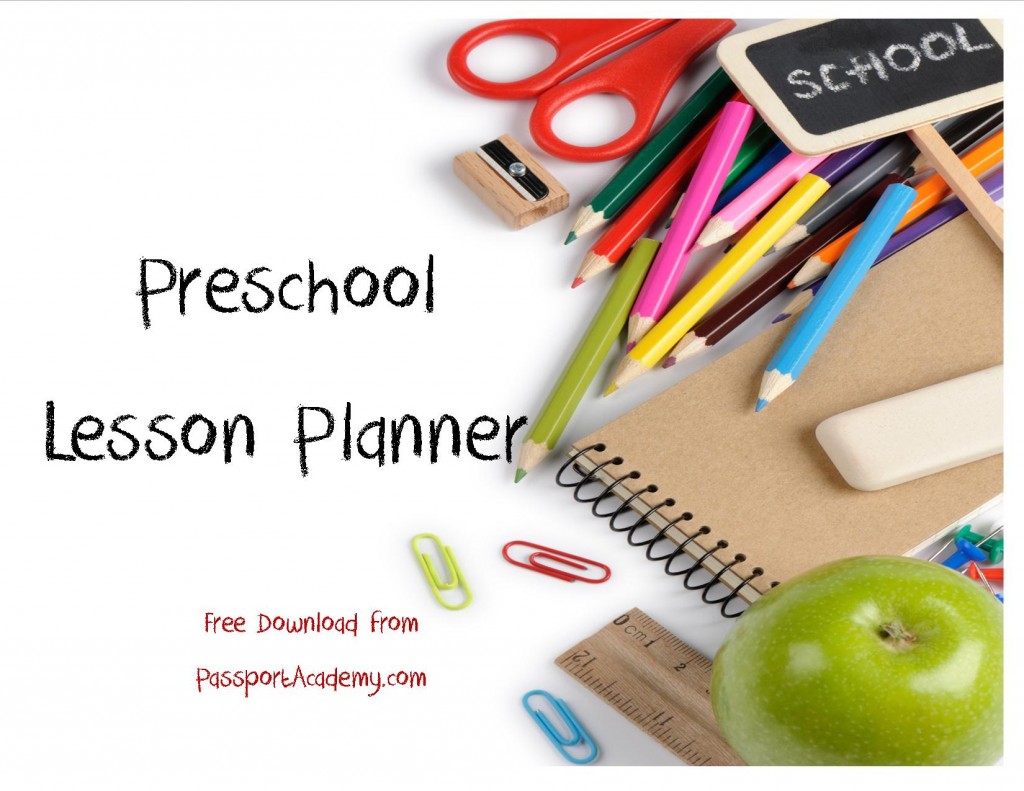 so that will have to be shared at a later date.
Need ideas for a preschool planner?  Check out my buddy Karin's preschool planner pages!
Do you have a particular favorite type of planner?  What aspect of a planner do you like best?
---
Like what you've seen on this post?  Make sure you are following me on FB, G+, pinterest, and twitter for all my latest updates!